Assure the endurance of Your Business by Keeping Your Sales and distribution Function Healthy
Excellon Sales and Distribution gives OEM the power to streamline and automate your business's primary and secondary sales and distribution functions. The solution helps you manage the global business with ease through features like Global Dashboard, multi-currency and multi-country, Key performance Indicator, and customer loyalty and retention.
Excellon Sales and Distribution Management supports a highly distributed sales functionality set up in Marketing, Sales, Purchase, Inventory, Financial and BI, and reporting.
The solution aims to simplify business processes and minimize operational costs across channels. With user-friendly UI, mobility, and built-in business intelligence, it acts as a motivational factor for the users to sell more.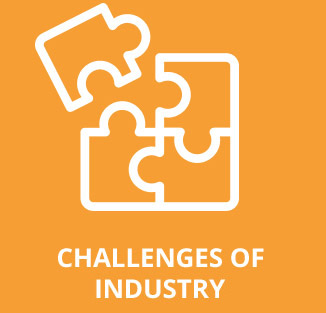 Challenges
Managing multiple levels of channel partners between the company and the end consumer.
Demand forecasting and planning at each level in the distribution network.
Managing schemes and pricing at the different channel partner levels.
Difficulty in tracking inventory and sales at each channel partner.
Challenge in claim settlement with each channel partner.
Adherence to company's business processes uniformly.
Managing new-age platforms such as mobile and e-commerce in the distribution process.
WHY SDM

Manages customer-related interaction from lead generation, prospecting, quote management to sales, follow-up for sale & service, post-service interactions, and capturing CSI.

A comprehensive Sale Management System includes order management, preference-based allocation, picklist management, invoicing, and dispatch for vehicles and spares with industry-specific planning and operation tools.

A powerful Procurement Management System automates the entire purchase process with integration so that dealers can directly raise purchase orders to Manufacture; also settle their claims and financials.

Solves inventory management challenges with tracking/managing and transferring inventory across multiple branches with integrated Warehouse Management having location control and many built-in tools that assist in inventory management and replenishment.

Eases financial management challenges with tracking invoices to manage receivables and payables, transfer of money by cash, and cheque across multiple branches and customers and suppliers.

Excellon BI brings real-time access to business-critical information using various analytics and reporting tools to bring greater insight into your business process and decision-making.
OUR SOLUTION