OVERVIEW
The tyre industry has seen a consistent and steady rise over the past few decades. Today, it is one of the highest-earning industries at the global level.
• Increment Automotive Vehicle Sales – The world runs on wheels, and most of them require tires!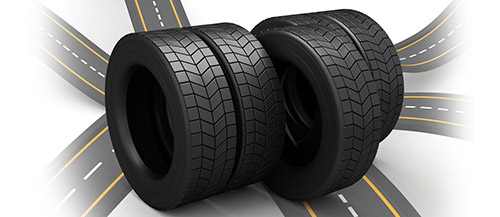 Population growth with a significant increase in income has resulted in the growth of the automobile industry. Stable automobile production over the past few decades has propelled worldwide tyre sales. Growing demand for Crossover Utility Vehicles has also driven the demand for tires. Optimistic forecast for the world construction industry has led to growth in the demand for construction vehicle tires. High floatation farm tires and off-road vehicle tires demand has further boosted the sales over the years. Apart from this, global growth in fleet vehicles and the two-wheeler segment has fuelled the demand globally.
• Competition Rise Among Tyre Manufacturers – Radialized tires segment is the key revenue generator in all market segments. Tyre manufacturers are in cut-throat competition by offering fuel-efficient and low rolling resistance tires. Along with keeping pace with stringent environmental regulations, they offer ultra-fuel-efficient tires with unconventional tread patterns like ribs and blocks. 'Eco-friendly' is the new buzzword today, and the manufacturers are striving to satisfy the demand by providing new generation tires.
• Improvement Of Manufacturing Processes – Innovation in manufacturing processes increased the quality and reduced the production cycle time. Production systems like JIT (Just in Time) have facilitated the reduction and eventual elimination of all forms of wastage. Tools like standard work practice have enabled us to combine the most effective job sequence during manufacturing to achieve the most efficient production method without wastage. The demand for tires is increasing day by day, and several Greenfield plants are in the pipeline that is expected to bridge this demand-supply gap.
• Increase In The Life Of Automobiles – With the increase in vehicle quality, consumers prefer to retain their vehicles for a longer duration, leading to rising average vehicle life. This gives a golden opportunity for demand growth in replacement tires in the aftermarket.