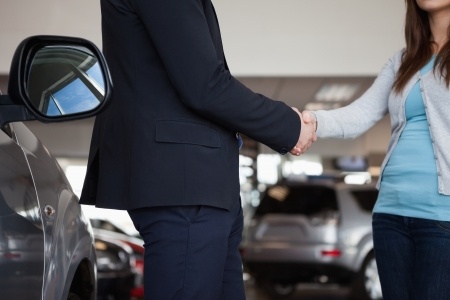 The client is one of the largest vehicle manufacturer in the world and operates through a large dealer network spread across over 30 countries in 5 continents. It is ranked as the world's fourth largest three and two-wheeler manufacturer and the brand is well-known across several countries in Latin America, Africa, Middle East, South and South East Asia.
Background
1. Being a giant automotive manufacturer, the client has substantial number of dealers and third-party users. Hence it was necessary for the client to have a sustainable warranty administration solution for critical aspects of the warranty process, such as supervising of deployed policies, flat pricing globally, fault codes, policy management, registration, and claims processing.
2. Client was looking for one-stop solution to all warranty process-related issues from contract/claims administration to reporting.
3. Challenge for the client was to address issues of quick customer claim settlement. To facilitate efficient service to customers during warranty period and big data from point of origin to all stakeholders in warranty chain.
Solution
1. Excellon deployed a Service Management system that has automated the entire Warranty Management process at the client's dealerships. The flexibility obtained from the complete warranty lifecycle management of the vehicle made it easy for the operations, sales and marketing teams at the dealership to improve their performance and productivity because of the module being user-friendly and a one-stop click solution for Warranty Management.
2. OEMs always lay emphasis on reduction of warranty cost payable to customer by increasing efficiency of product and making the customer more satisfied about their product. This process helps ASC to track the warranty cost easily.
3. System helps in quick and accurate warranty claim settlement. It also gives overview of passed and dropped claims.
Benefits
The overall benefits of the solution offered by Excellon Warranty Management System –
Comprehensive
1. End-to-end processing of claim submission, claim routing, part return, supplier recovery and payments.
2. User-friendly platform with Automation of various processes to avoid human error and smooth flow.
3. Clarity in functions, communication, and integration at every step of the warranty management lifecycle
Process Efficiency
1. Robust monitoring of warranty management operating cost overheads
2. It most notably reduced errors witnessed due to warranty authorizations, claims verifications, approvals, and rejections, while reducing claim processing time and managing operations with superlative visibility, control and ease of use.
3. It also helped minimize the turnaround time and fraudulent claims while enhancing claim tracking.
4. It also helped the dealer in  faster claims settlement with OEMs
Customer Satisfaction
1. Simplified process for the vehicle owners and they could easily submit claims, receive credits and initiate recovery in a few simple clicks
2. Hassle-free Claim process resulting in improved customer satisfaction