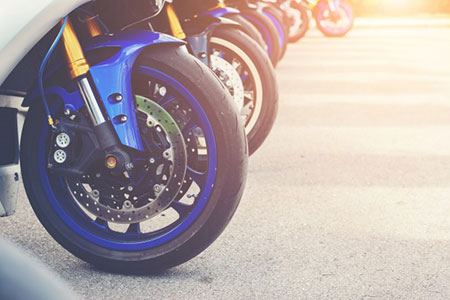 For the international brands and top-end models of its own, the client has developed a unique brand to handle the sales of these categories. Under the unique brand name, the client offers high-end bikes in the range of 200-400 cc, which will get upgraded to higher cubic capacities. It covers international brands of bikes along with premium models from the umbrella brand. With the launch of this unique business vertical, the client proved itself the most preferred brand in the world's young generation.
Background
1. With this, the client wanted to target the younger segment of its customer base. It started with a mobile application and a web application for the launch and the bookings of motorcycles to attract the tech-savvy millennials. It was a first-of-its-kind marketing experiment in India.
2. For the pre-launch booking, the client needed these applications to be developed in a minimal time span. Another requirement was to develop separate Rider Apps for each variant for promotional purposes.
3. These Rider Apps were intended for promotional purposes like riding expeditions, competitions, and rider community building to attract the youth.
Solution
1. Excellon had minimal time to develop an app with the given specification and criteria. Excellon developed a web application for pre-booking two premium and high-demand models with a challenging deadline to meet.
2. Excellon also developed mobile applications for each variant under the new segment. Each app is unique, like the vehicle itself.
Rider Apps are made for the promotional purpose and community building with features like:
a) Profile creation: Rider can create a profile just like a social media app. It gives visibility to customers among fellow riders and boosts the collection of data about customer behavior.
b) Notification: Rider will get a notification for all upcoming rides and schedules. This feature helps keep customers engaged with the promotional activities and acts as an effective tool for indirect marketing.
c) Ride Calendar: Ride Calendar keeps the riders up to date with their riding plans. Again, it is an effective and subtle way of indirect marketing.
d) Ride Log: Ride Log maintains the journal of all past and upcoming rides. This feature is useful to collect data about riding patterns and the typical handling behavior of customers.
Benefits
1. Applications created by Excellon proved to be a game-changer for the client to attract young bikers and collect data about the riding patterns of their customers. The data points include trip distance, fuel efficiency, safety points, services are done, overall user satisfaction, and vehicle performance.
2. With this data, the client can also analyze the inputs like rider's demographics, age, and riding pattern to plan further promotional activities.
3. Rider Apps developed by Excellon are visually striking, easy to use, and present real-time information about upcoming riding events and trips.
4. With this innovative promotional strategy, the client's new brand is now popular in the rapidly growing millennial customer base in India.