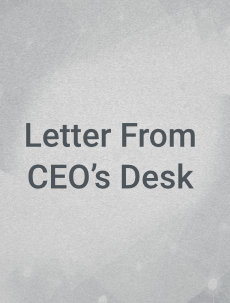 Excellon has come a long way since its inception 20 years ago. Leveraging cutting edge technologies, Excellon transforms the Sales, Distribution, and Service networks of manufacturers. Our footprint spans across five continents and is used by tens of thousands of users across the globe. Excellon's software is a crucial part of many large and small OEM's IT landscape, and they depend on it to carry out their real-time sales and service transactions flawlessly and efficiently day after day, year after year.
Frost & Sullivan recently recognized Excellon's contribution by conferring the "Company of the Year" award. Frost and Sullivan are one of the world's premier market research and management consulting firms. Excellon was felicitated for the "Company of the Year" award for 2020 in India's Dealership Management Systems category. The addition of an eCommerce solution to our DMS product portfolio and a complete virtual buying process, in addition to several other innovations, was appreciated by Frost & Sullivan.
We step into the year 2021 with great optimism about the future. The industry appreciates our deep expertise in the automotive industry. Excellon has also forayed into FMCG, Chemicals, and CPG verticals and is seeing significant traction. We see enormous opportunities for us as the last mile sales data and visibility becomes critical for OEMs/Manufacturers to be ahead of the competition and dominate their markets.
We welcome you to have a dialogue with our visionary, inspirational leadership, and dynamic team on how we could help address your Sales and Distribution network challenges.
I want to thank our Customers, Employees, Well-wishers, and Partners who have entrusted their faith in us and enabled us to walk this journey, and we look forward to our next 20 years!