Excellon Platform Dealer Management System
The ability to plan, organize and execute all your operations to surpass customer expectations is now in your hands. The Excellon 5 Platform is an enterprise solution for managing Multiband Sales, Service, and Distribution networks. It integrates all business processes right from service booking to integrated claims management, from order booking to invoicing, giving you a solution that utilizes business resources effectively and streamlines your entire Sales, Distribution, and Service Network.
Embrace The Future Of Mobility
Excellon Connect Platform offers the functionalities of dealer management system on mobile or tablet devices (Automotive Dealer Mobile App), thereby giving a push in business agility and efficiency by providing real-time access to all the information related to a customer or vehicle anytime and anywhere from your mobile device. Features like engaging leads, enhancing customer experience, increasing customer loyalty, and simplifying multiple dealership processes, are just a few of the benefits.
EXCELLON SOLUTION
CUSTOMER RELATIONSHIP MANAGEMENT
Manages customer-related interaction from lead generation, prospecting, quote management to sales, follow-up for sale & service, post-service interactions, and capturing CSI.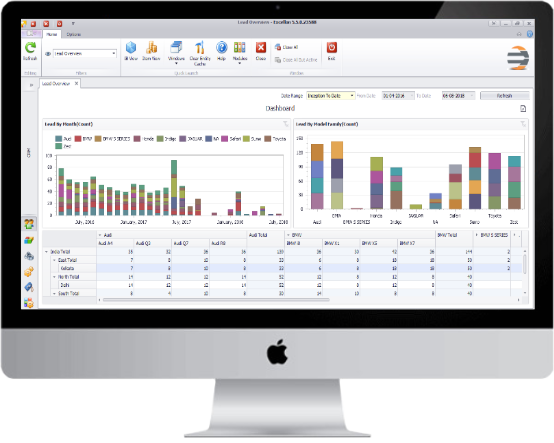 SALES MANAGEMENT
A comprehensive Sale Management System that includes order management, preference-based allocation,
picklist management, invoicing, and dispatch for vehicles and spares with industry-specific planning and operation tools.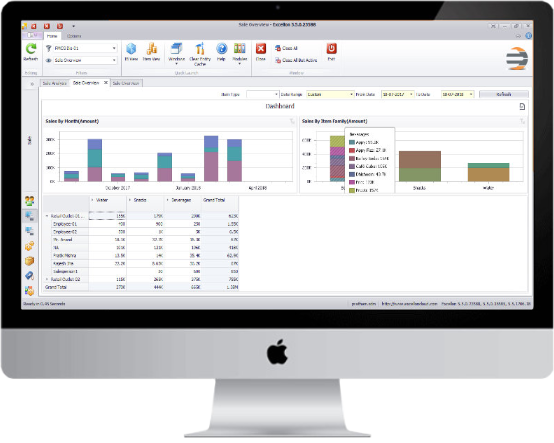 INVENTORY MANAGEMENT
Solves inventory management challenges with tracking/managing and transferring inventory across multiple branches with integrated Warehouse Management having location control and many built-in tools that assist in inventory management and replenishment.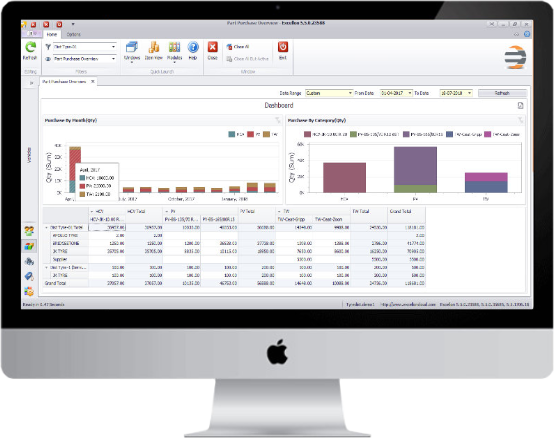 PROCUREMENT MANAGEMENT
A powerful Procurement Management System automates the entire purchase process with integration so that dealers can directly raise purchase orders to manufacturers and also settle their claims & financials.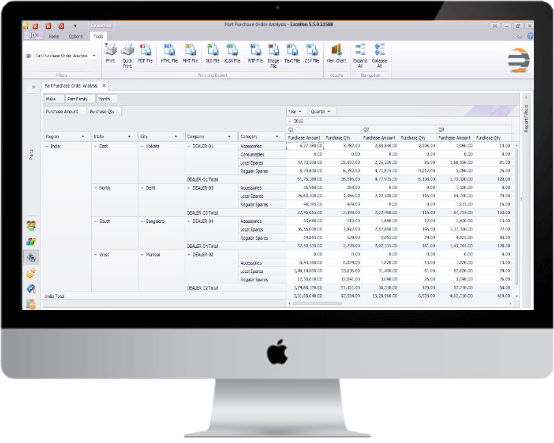 SERVICE MANAGEMENT
Complete Service Management – from service booking to integrated claims management. It automates service from gate pass management, billing, invoicing to generate service reminders and provides multiple planning utilities.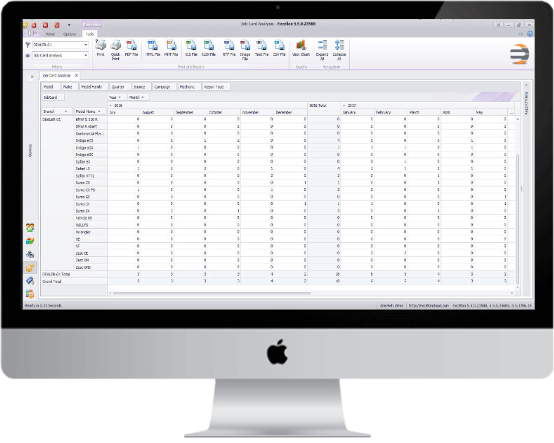 BUSINESS INTELLIGENCE & ANALYTICS
Excellon Software's BI brings real-time access to business-critical information using various analytics and reporting tools to bring greater insight into your business process and decision making.