E-COMMERCE FOR OEM'S
The automotive industry is undergoing a 360-degree paradigm shift from having a product-driven approach to a more customer-centric approach. This brings in an opportunity for OEMs to take the front seat and transform the way consumers purchase vehicles.
Excellon Automotive E-commerce solution can bring the transformation needed to empower the business ecosystem with next-generation technology and data-driven insights to comply with the shifting customer behavior.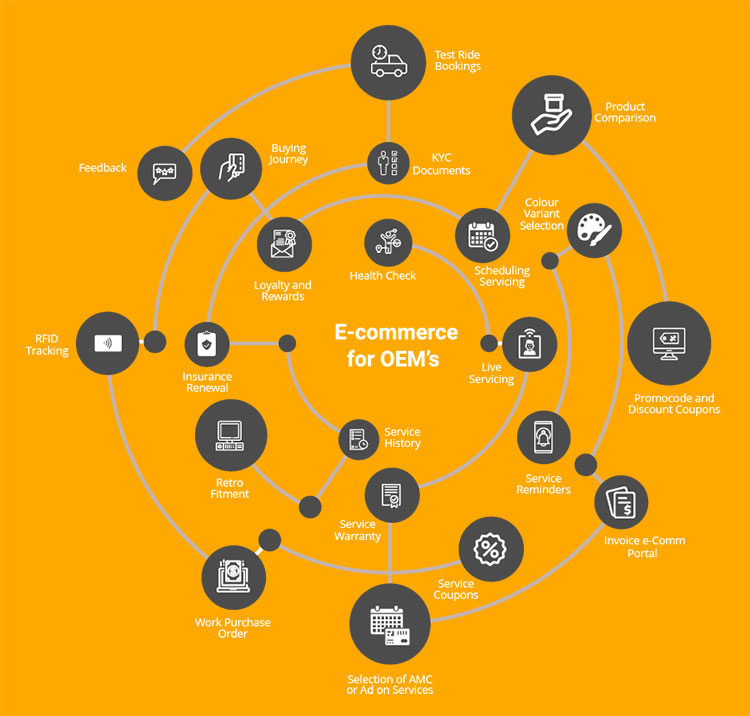 E-COMMERCE FOR EV'S
Shape the future sustainably of EV sales with Excellon Automotive E-commerce solution.
As E-commerce sales are on the rise in the connected vehicle industry, it has become increasingly important to leverage the technology to drive business results.